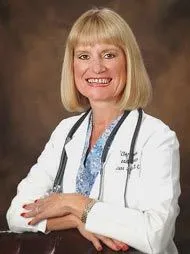 Shreveport 's Preferred Chiropractor, Dr. Diane Sino


Becoming a Chiropractor
As a student of the University of Iowa, I always assumed my destiny was to become a medical doctor, but somehow it just didn't feel right. After further testing and interviewing with my counselor, he suggested that the best alternative might be alternative health care. So I applied, was accepted and moved to Davenport, Iowa to start my career at Palmer Chiropractic College. The only problem with my new adventure was that I had never been to a chiropractor and wasn't quite sure what they did. Call it blind faith, destiny, or angels taking care of fools, I still practice and love the science of chiropractic!
So if you think you are skeptical, I have had all the same concerns, apprehension and questions you may have in your consideration of chiropractic care. At Palmer, I continued my basic science classes, anatomy and physiology, biochemistry, X-ray, diagnosis, and patient care. There were also hours of nutrition, wellness care, and of course chiropractic adjusting techniques. I was selected for my proficiency in orthopedic and neurological examining techniques for a fellowship, which I completed my senior year. I also rounded my experience at Palmer with several different adjusting techniques such as Sacral Occipital, Toggle Recoil, and finally the Gonstead technique, which I chose as my primary method of adjusting. During my stay, I also pursued many courses in nutrition and forged an alliance with Standard Process products, which I use in my office still today.


Away from Sino Chiropractic Health Center
I am married to Ken. You will probably see him around the office and be sure to thank him for the electronic portion of the office. Because of Ken, I have state of the art electronic filing and wonderful tools like this web page. Together we are the proud parents of two dogs and four cats. All which were adopted as strays. They all live in our home in harmony and teach us the lessons of unconditional love each day.
Thank you for visiting our site. We look forward to meeting you in person and learning how we may be of service to you. Give our Shreveport office a call or send us an email and let's arrange a time to explore your options.